Maybe like some of you, I thought Estrogen is  just what makes us Women.  It is a hormone that controls our emotions and our menstrual cycle; part of our lower reproductive system.  So, if you come up with ER+ (Estrogen Positive) Breast Cancer you will have some additional things to think about; One thought you might have, like me,….What?! Do I need to get a  hysterectomy too! For some that maybe but that isn't necessarily the case for everyone
As I continued my research through my diagnosis, I found out the SHOCKING reality that Estrogen is NOT just related to our lower Giblets! And removal of our pieces and parts is not always necessary or the answer.  It is not that simple!  Estrogen is EVERYWHERE!  It is in the foods we eat, the products we use and the make up we buy!
So, I will list out a few changes I have made in each of these categories to help lessen your Estrogen load! (Each category will have a link to a great site that I have found extremely helpful)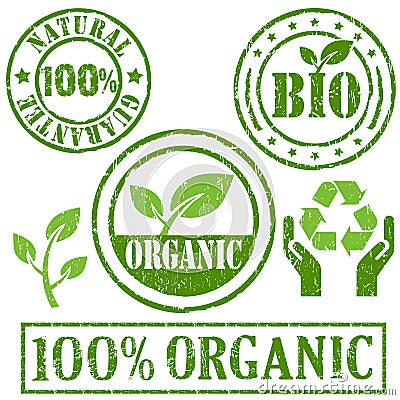 Foods to help the ER+ diagnosis –  IMPORTANT NOTE* ORGANIC IS THE WAY TO GO!
Broccoli – (love this recipe!)


I make one batch of Broccoli each week (Warning with this recipe you might have to make two batches, or fight with the family to get fill)  I usually get 2-4 servings myself; 1 cup of broccoli is a serving size.

Brussel Sprouts – I enjoy these roasted.  I usually get 2-4 servings per week of these as well.
Flax Seed – Whole Seeds, Ground or Oil.  Whole side or ground is great in yogurt if you do Dairy. They also can easily be added to salad. Flax seed oil is my normal MO for Flax.  This is NOT a cooking oil.  I simply add Flax Seed Oil to my morning smoothie.
Pomegranate, Apples and Red Grapes –  For the fruit lovers out there I made these changes.  All three of these fruits have Cancer fighting properties.  I find pomegranate with raw walnuts and/or almonds is an excellent snack.  Apples I add to my green juice everyday. Red Grapes have Resveratrol which is said to have Cancer fighting properties.  (I personally take capsules each day but, I don't shy away from the occasional snack of grapes; service size of grape is 1 cup)
Products I now use, being ER+ – Now, I did a complete overhaul in this arena however, I feel even if make a couple of changes you will be helping yourself tremendously.
First, I feel I should mention Sanitary items, especially tampons.  They are so close to our bodies this is a must change. I found Lola.com, they have organic cotton tampons and pads…I think it is worth  it.
Next Shampoos and Conditioners –  Taking out the Sulfates, the Phthalate and Parabens are musts when looking at Shampoos and Conditioners. However, just be aware of the companies that are taking the approach of removing one bad chemical and replacing is with another!
Honest shampoo/body wash/ conditioner – I really like this one for the younger group.  I feel good knowing it is a clean product and it comes in a couple different varieties.
Alba Botanica – I personally use this brand.  So far it has worked well.  I use the Colorific Plumeria Shampoo and Conditioner.  It rates in the Good to Moderate range for toxicology however, I have learned, from my cancer experience and chemo, washing my hair less often also helps prevent unnecessary exposure to harmful chemicals.
Natural Makeups are the way to go – Another huge overhaul for me!  This can get expensive so I hope you can find my experimentation to your benefit.  First main point, remember you didn't fall in love with the first make up you ever tried; it has been a trial and error!  Second, natural makeup foundation, for the most part, is lighter, thinner, more "watery" if you will. However, there are some great foundations that cover and are buildable.  Last, natural makeup has a quicker expiration date…keep this in mind.
Pacifica – Pro's – can buy at the drugstore and is generally less expensive.  Some great products.  Con's – Not as many color choices, especially for anyone with tanner skin tone. Main turnoff "fragrance" – this ingredient can be misleading as healthy but there is not enough information to deem it Cancer free.
100% Pure –  I Love this foundation.  It really works for me. I use the 2nd Skin which is fruit pigmented, so healthy! It is thin going on but, good coverage for everyday.  Pro's – great company and very healthy product conscious. Cons – Internet purchases and many times they are out.  That's the goods and bads…If you cant get the product you want =Bad…If that many people love it and they cant keep it in stock= Good!  So if you find you like something from 100% Pure, Stock up!
A few other brands to note but, I haven't tried….Crunchi and Kerja!
Last I will say about cleaning products – It's simple. White Vinegar, baking soda and water!  Scour the internet and you will find White Vinegar, baking soda and water can clean oh SO MANY things!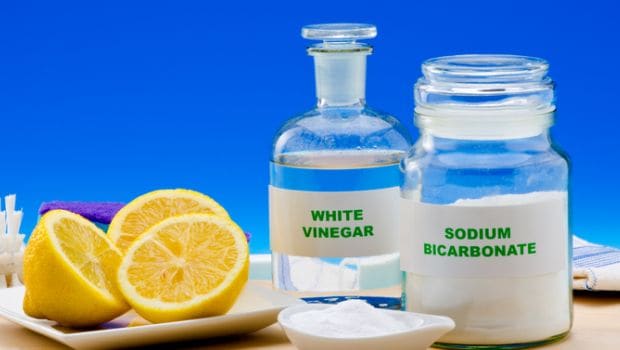 I Personally felt it was important to minimize my exposure to the external sources of estrogen as much as I can since I chose NOT to take any of the Estrogen Blocking medicines.  Each person has to make this choice when ER+, based on whatever information makes them feel good.  Here are some ways to help protect your family from some of those harmful chemical based products we have grown up on and love!